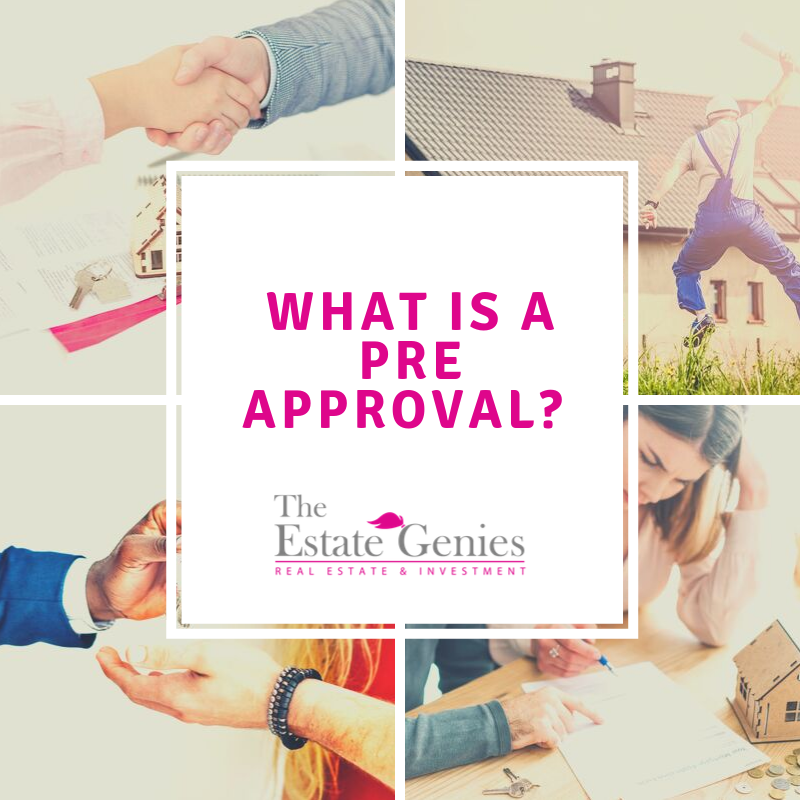 What is a pre approval? Does my realtor really need to know how much you are pre approved for?
You've been looking for a while and didn't see anything that really spoke to you until now. Voila you've found your dream home and you are ready to make an offer and you do. Now it's a waiting game. All of a sudden it's Easter Sunday and the seller's agent is asking you to produce a new pre-approval letter to match your negotiated upon price, or they will give your dream home to the other prospective buyer. That is how important it is to be prepared with pre approval. We won the offer by the way.
A pre approval basically tells you how much you are eligible to buy based on what I like to call your financial photo. That photo is your credit score, debt to income ratio, current and past income. What does your financial photo look like? Don't let it be a mystery.
The Estate Genies team understands there are first times for everything, therefore we want to help make the process easier for you. In this blog post we've translated a couple of the finance and real estate code words so you don't have "failure to launch."
Let's start with
Pre-qualification:
shows how much you could theoretically borrow, but it's no guarantee—this means that if you want to buy that property, you need to get officially approved afterwards. We wish you the best so it all works out.
Pre-approval:
is a written support from a lender or broker where it states that you're able to borrow money to purchase a home up to a certain amount.
This statement is based on some information about your income, employment and asset documentation along with your credit history.
So, is a Pre approval really an advantage when wanting to buy a home? actually, it is.



Here are some advantages of having a pre approval:

1. It helps you with the negotiation to buy your future home.
If you're serious about the purchase you must be prepared to compete. The average property in the DC market lasts less that 15 days due to low inventory. Let's say you are a seller and 3 buyers submitted offers but only 1 had a preapproval, wo would you choose?Put yourself above the competition…period or lose the home you were dreaming of.
2. Know what house you can afford.
Isn't it good to know how much house you can afford before falling in love with it? well, with the pre approval you can narrow down the list of houses and then fall in love with the one you can actually buy or ask for a loan.
3.It helps you save time.
The more organized you are, the sooner you can close. That can also be a good bargaining chip if you are competing with another offer. Sellers want to get paid and the faster the better.
4. A preapproval should also give you an idea of what your mortgage payments should be
If you have a sense of the price of house you want. Many people do not buy the house for the maximum amount they are preapproved for because they don't want to be "cash poor." Find out what your potential mortgage is based of the cost of the house. This
Debt to income ratio: literally how much debt you have compared to how much you make.